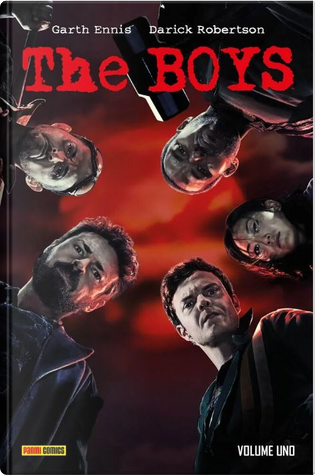 The Boys Deluxe vol. 1 by Darick Roberts
...
The Boys Deluxe vol. 1
Le regole del gioco
0
Reviews
0
Quotations
0
Notes
Description
La ristampa in versione deluxe cartonata della serie di culto di Garth Ennis e Darick Robertson che nel 2019 diventerà una serie TV per Amazon Studios! In un mondo dove i super eroi sono corrotti e abbietti tanto quanto i criminali che combattono, qualcuno deve metterli in riga. Sono i Boys, un gruppo di individui estremamente pericolosi che "vigilano sui vigilantes" per conto della C.I.A. La brutale serie campione di vendita nell'edizione definitiva colma di extra e anche di una storia breve inedita!
Are willing to exchange it