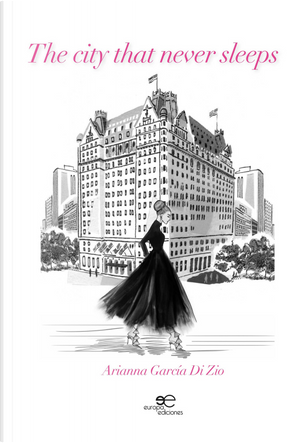 The city that never sleeps. Ediz. spagno
...
The city that never sleeps. Ediz. spagnola
0
Reviews
0
Quotations
0
Notes
Description
Yo brindo también por la amistad, brindo por la salud, el amor y sobre todo por los sueños, que nunca nos olvidemos de esta gran etapa, esta de nuestras vidas que fue la mejor. Gabrielle sigue siendo la chica afortunada, rodeada de lujos y grandes marcas, que vive en París con su familia, ama los dulces, adora las películas y tiene un innegable talento para el Ballet. Su historia de amor con Dimitri ha acabado y ahora puede planificar su futuro. Junto con sus mejores amigas, Analisse y Madeleine, deja la ciudad del amor para mudarse a Nueva York y confeccionar una lista de objetivos, sentimientos, deseos y aspiraciones a cumplir en la vida. Gabrielle, en la ciudad que nunca duerme, descubrirá la importancia de las amistades que se convierten en una fuente de comprensión y apoyo ante los cambios emocionales y las primeras relaciones sentimentales, experimentará amores inesperados e intensos, y también nuevos afectos. Y, casi sin darse cuenta, dará el paso de la adolescencia a la madurez. Un Gossip Girl literario donde el lujo, la diversión, las amistades y los amores cobran un protagonismo absoluto.
Are willing to exchange it