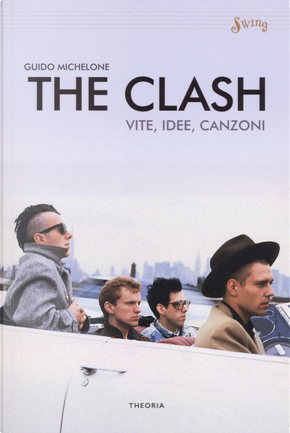 The Clash. Vite, idee, canzoni by Guido
...
The Clash. Vite, idee, canzoni
0
Reviews
0
Quotations
0
Notes
Description
The Clash, un gruppo cult nella storia della musica, raccontati come un immenso meraviglioso vocabolario, in cui le parole prendono la forma di storie, idee, sogni, riflessioni. Partendo da luoghi, persone, fatti, album, canzoni e pensieri degli stessi Joe Strummer, Mike Jones, Paul Simonon, Topper Headon — ovvero i Clash nella formazione classica — ecco composto un mosaico di idee, citazioni, battute che servono a illustrare la vicenda artistica di uno dei gruppo rock per antonomasia. Partiti da Londra quattro ragazzi conquistano il mondo grazie a un impegno costante verso la realtà sociale, facendosi subito conoscere e riconoscere con una vena punk e new wave intrisa via via di echi caraibici (ska, reggae, bluebeat) e nordamericani (soul, funk, jazz, rockabilly) che ancor oggi suona attualissima.
Are willing to exchange it