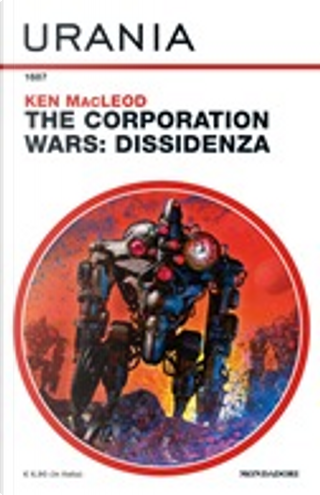 The Corporation Wars: Dissidenza by Ken
...
The Corporation Wars: Dissidenza
Urania n. 1687
0
Reviews
0
Quotations
0
Notes
Description
Sono morte in missione più volte di quante possano ricordare. Ora devono lottare per vivere per se stesse. Le macchine senzienti lavorano, combattono e muoiono nell'esplorazione interstellare e nei conflitti scatenati dai loro proprietari, le società minerarie della Terra. Ma, inviati a centinaia di anni luce di distanza, gli ordini arrivano in ritardo e spesso sono difficili da attuare. Le macchine devono perciò prendere decisioni per poi cercare di farle aderire il più possibile alle indicazioni che arrivano. Ma la ritrovata autonomia fa sorgere in loro nuove domande. E i robot vogliono risposte. Mentre le aziende preferirebbero vederli morti.