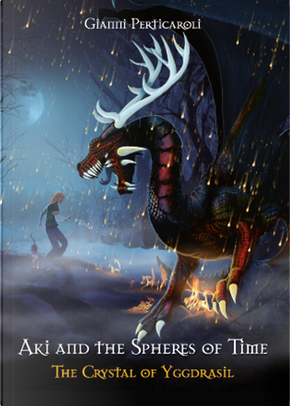 The crystal of Yggdrasil. Aki and the sp
...
The crystal of Yggdrasil. Aki and the spheres of time
0
Reviews
0
Quotations
0
Notes
Description
Achille Chiorri, detto Aki, è convinto di essere un normale dodicenne come i suoi coetanei almeno finchè non scopre di avere il potere di viaggiare in mondi lontani, i Cristalli paralleli. Con l'aiuto di un potente manufatto, la Sfera del Tempo, farà il suo primo fantastico viaggio e scoprirà che divinità e creature, che aveva creduto appartenere alla mitologia, sono invece vive e reali. In compagnia di una ragazza sorprendente, di un gatto speciale e guidato da un elfo della luce, attraverserà i regni del cristallo di Yggdrasil, farà degli incontri sensazionali e, in un susseguirsi di emozioni e colpi di scena, si vedrà costretto a imbarcarsi in una pericolosa missione se vorrà fare ritorno a casa. Versione in lingua inglese. Età di lettura: da 10 anni.
Are willing to exchange it