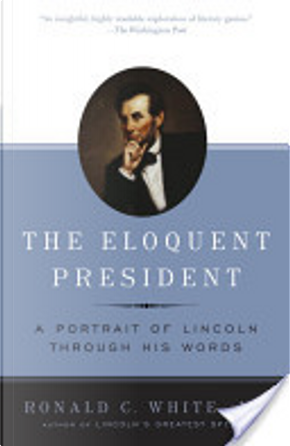 The Eloquent President by Ronald C. Whit
...
The Eloquent President
A Portrait of Lincoln Through His Words
1
Review
0
Quotations
0
Notes
Description
With grace and insight, White captures the essence of the four most critical years of Lincoln's life and makes the great words live for our time in all their power and beauty. From the Hardcover edition.
Are willing to exchange it