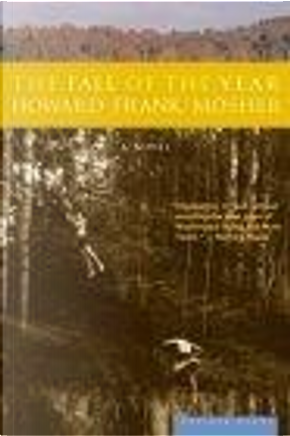 The Fall of the Year by Howard Frank Mos
...
The Fall of the Year
0
Reviews
0
Quotations
0
Notes
Description
Set in the beautiful mountains of Kingdom County, THE FALL OF THE YEAR is Howard Frank Mosher's brilliant autobiographical novel about love in all its forms, from friendship to the most passionate romance, in a place where family, community, vocation, and the natural world still matter profoundly. Here are the lively stories of the eccentric inhabitants of Kingdom County, including Louvia the Fortuneteller; Foster Boy Dufresne, the local bottle picker; and the daredevil tomboy Molly Murphy, who risks her life to fulfill her dream of running away with the Greatest Little Show on Earth. Mosher's kingdom is "timeless. It existed well before man, has survived his spell upon it, and will do so long after the curtain has fallen" (Washington Post Book World).