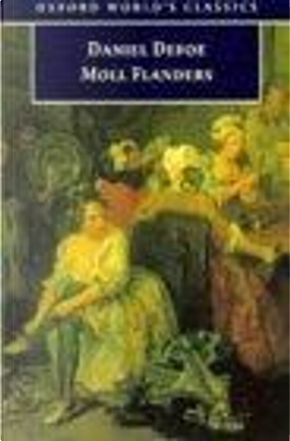 The Fortunes and Misfortunes of the Famo
...
The Fortunes and Misfortunes of the Famous Moll Flanders, & Co.
175
Reviews
22
Quotations
1
Note
Description
Tor Classics are affordably-priced editions designed to attract the young reader. Original dynamic cover art enthusiastically represents the excitement of each story. Appropriate "reader friendly" type sizes have been chosen for each title-offering clear, accurate, and readable text. All editions are complete and unabridged, and feature Introductions and Afterwords.This edition of Moll Flanders includes a Foreword, Biographical Note, and Afterword by Nancy Springer.The conditions of Moll Flanders' birth could not have been more depressing. Her mother was a petty thief who was caught and sent to the notorious Newgate prison in London. It was in that prison that Moll was born. Deemed an orphan, Moll was later sent to apprentice as a servant with a respectable family. Moll has designs on a life better than serving others. But as she discovers, independence and fortune are not easy to come by. A string of dreadful misfortunes--including five luckless marriages--force Moll into the streets, where her only means of support is a life of crime.But Moll refuses to give up: she will succeed!Moll Flanders is a triumphant portrait of a strong-willed woman determined to make her own way in eighteenth-century England.