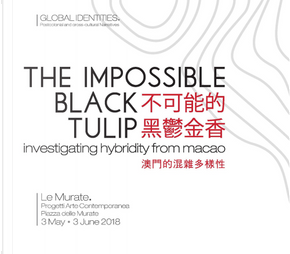 The impossible black tulip. Investigatin
...
The impossible black tulip. Investigating hybridity from Macao. Catalogo della mostra (Firenze, 3 maggio-3 giugno 2018). Ediz. inglese e italiana
0
Reviews
0
Quotations
0
Notes
Description
È ancora possibile, nella dimensione globale, mantenere e raccontare una identità radicata alla propria cultura di origine? Come agiscono le narrazioni in ambito postcoloniale e in dimensioni culturali ibride? Che senso ha nel contesto attuale, fortemente globalizzato e contaminato, segnato da sradicamento e migrazioni, parlare di identità? Il catalogo "The impossible black tulip" presenta le opere di tre artisti macaensi Gue Jie Cai, Eric Fok e Ka Long Wong che, insieme con la comunità cinese, hanno voluto indagare le diverse possibilità di declinazione di questi concetti.
Are willing to exchange it