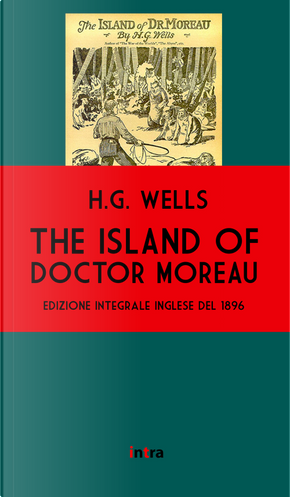 The island of doctor Moreau by Herbert G
...
The island of doctor Moreau
0
Reviews
0
Quotations
0
Notes
Description
Edizione integrale in inglese. Un uomo di nome Pendrick, a seguito di un naufragio nel Pacifico, viene accolto a bordo di un'imbarcazione e portato su un'isola sconosciuta, apparentemente abitata da un solo individuo: il dottor Moreau, un medico eccentrico che, ricorda Pendrick, a Londra era stato allontanato dopo che erano emersi alcuni suoi raccapriccianti esperimenti di vivisezione. E durante la permanenza sull'isola Pendrick verrà a conoscenza degli orribili esperimenti del dottor Moreau, volti ad umanizzare gli animali. Herbert George Wells (1866-1946) è autore di alcune delle opere fondamentali della fantascienza e viene ricordato come uno degli iniziatori di questo genere narrativo. Il romanzo "The Island of Doctor Moreau" viene edito a Londra nel 1896 e viene qui proposto nell'edizione integrale inglese. L'opera arriverà in Italia nel 1900 col titolo "L'isola delle bestie". Si tratterà della prima opera di Wells pubblicata nel nostro Paese; solo successivamente assumerà il titolo definitivo "L'isola del dottor Moreau". Con nota introduttiva in italiano.
Are willing to exchange it