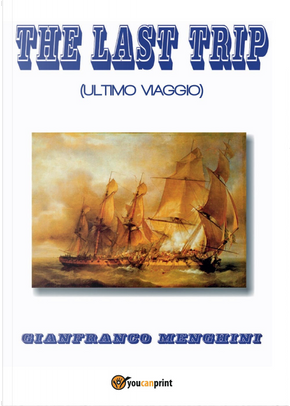 The Last Trip (Ultimo viaggio) by Gianfr
...
The Last Trip (Ultimo viaggio)
0
Reviews
0
Quotations
0
Notes
Description
Ormai la Fusoco di Eric è talmente ricca che potrebbe finanziare anche cinque campagne napoleoniche, ma Eric si guarda bene dal palesare a Napoleone, sempre in cerca di denaro per finanziare le sue futili conquiste, di esserne il proprietario. La flotta ora conta diversi bastimenti, il più moderno dei quali, appena uscito dai cantieri di Norfolk, viene catturato dagli inglesi e fatto riparare nella baia interna di Faro, in Portogallo. Con un audace colpo di mano, degno di un movimentato film di grandi suggestioni, la squadra di incursori messa su da Eric e Guillaume, il suo fidatissimo amico, riesce a portarselo via e ormeggiarlo nel tranquillo porto di Cassis, per armarlo degli speciali cannoni approntati all'uopo. L'ultimo viaggio è il romanzo della maturità del protagonista, il quale tra un'avventura e l'altra, specie venendosi a trovare in assenza della compagnia dell'amico fraterno, apprezzerà pienamente la vita familiare con la sua adorata Virginie e sua figlia Pauline. Conoscerà la nuova corte di Napoleone, ormai assurto a imperatore dei francesi e nel frequentarla per un breve periodo, incontrerà la deliziosa Louise che lo indurrà a godere delle musiche del tempo, in particolare di Beethoven, Cherubini e Haydn.
Are willing to exchange it