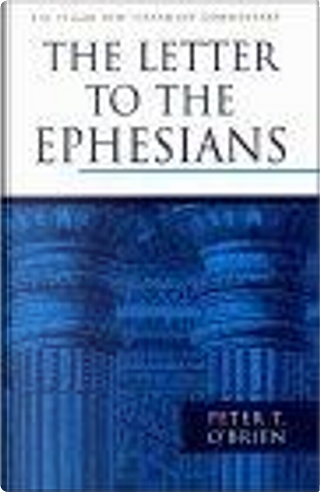 The Letter to the Ephesians by Peter T.
...
The Letter to the Ephesians
(Pillar New Testament Commentary)
0
Reviews
0
Quotations
0
Notes
Description
From a foremost authority on the New Testament comes a major new commentary on Ephesians--a letter of truth, love, and unity to our superficial world.

This newest volume in the PILLAR NEW TESTAMENT SERIES provides a rich exposition of Ephesians, one of the most significant documents ever written. Using the fruits of recent biblical research, Peter O'Brien shows how Ephesians sums up God's magnificent plan of salvation in Christ and spells out his divine purpose for believers today. A model of the scholarly excellence characteristic of the entire PNTC series (which now features a striking new jacket design), O'Brien's EPHESIANS will become the standard work on this profoundly influential book.
Are willing to exchange it