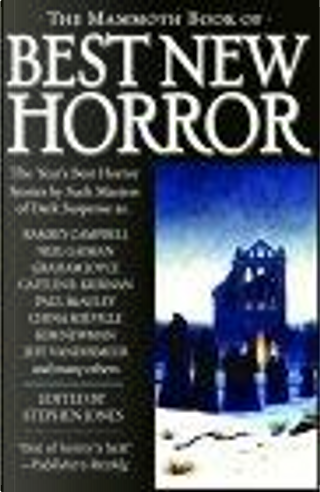 The Mammoth Book of Best New Horror, Vol
...
The Mammoth Book of Best New Horror, Vol. 14
0
Reviews
0
Quotations
0
Notes
Description
The fourteenth volume in this series is going strong, and with another generous sampling of the past year's best horror fiction, it again earns "merits" from Publishers Weekly. With contributions from such favorites as Ramsey Campbell and Kim Newman, along with the talented likes of Neil Gaiman, China Mieville, Graham Joyce, Paul McCauley, Stephen Gallagher, Caitlin R. Kiernan, Jay Russell, Glen Hirshberg and many more, the hairraising tales in this edition hold nightmares for travelers in alien lands, unveil the mystery and menace lurking in our everyday reality, explore the terrors of the supernatural, and honor horror's classic tradition. As always, editor Stephen Jones provides an illuminating and engaging overview of the past year in horror fiction, as well as an affecting necrology and a guide to contacts among publishers, organizations, booksellers, and magazines in the eerier fields of fiction.
Are willing to exchange it