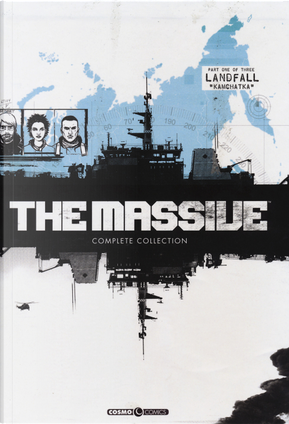 The massive. Complete collection. Vol. 1
...
The massive. Complete collection. Vol. 1-9
0
Reviews
0
Quotations
0
Notes
Description
Il mondo che conoscevamo è finito. Una serie di cataclismi ambientali, all'apparenza scollegati gli uni dagli altri, si è improvvisamente abbattuta sul Pianeta decretando, così, la fine dell'ordine socio-economico a livello globale. Terremoti, tempeste, uragani: nessuno conosce la causa del "Crollo", la devastante calamità multipla che ha tracciato un solco tra il prima e il dopo della storia dell'umanità. E in questo contesto che si muove il Ninth Wave, un gruppo ambientalista che solca gli oceani a bordo della Kapital nel tentativo di ritrovare la Massive, la nave sorella che, dal giorno in cui il mondo è cambiato, è scomparsa dai radar... Brian Wood crea un affresco narrativo senza precedenti che ci induce a riflettere su noi stessi e su ciò che stiamo facendo al Pianeta.
Are willing to exchange it