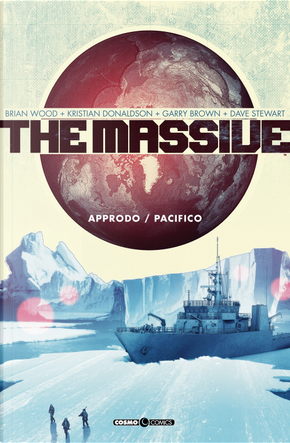 The massive. Vol. 1: Approdo-Pacifico by
...
The massive. Vol. 1: Approdo-Pacifico
0
Reviews
0
Quotations
0
Notes
Description
Un giorno, una serie di cataclismi incomincia a devastare il nostro pianeta. non si sa se si tratti di collera divina, semplice casualità o, semplicemente, la vendetta di una natura che per troppi anni è stata violentata dalla presenza dell'uomo sulla terra. Ora, in un mondo distrutto e, in qualche modo, purificato, un gruppo di ambientalisti solca gli oceani alla ricerca di una nave che sembra definitivamente scomparsa dai radar... Questo volume raccoglie "Approdo" e "Pacifico", i primi due cicli della serie di genere post-apocalittico, reinventato in chiave ecologista. Scritte da Brian Wood e disegnati da Kristian Donaldson e Garry Brown, queste storie introduttive proiettano il lettore in un'odissea moderna attraverso un Pianeta che aveva già incominciato a morire prima che si verificasse la serie di cataclismi nota come "il Crollo".
Are willing to exchange it