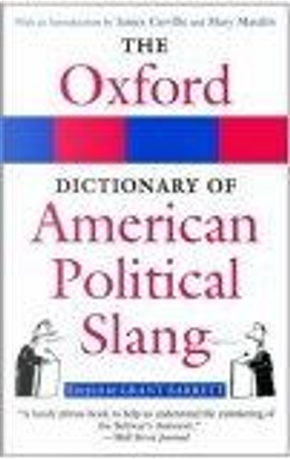 The Oxford Dictionary of American Politi
...
The Oxford Dictionary of American Political Slang
0
Reviews
0
Quotations
0
Notes
Description
Here is a wonderful Baedeker to down-and-dirty politics--more than six hundred slang terms straight from the smoke-filled rooms of American political speech. Hatchet Jobs and Hardball: The Oxford Dictionary of American Political Slang illuminates a rich and colorful segment of our language. Readers will find informative entries on slang terms such as Beltway bandit and boondoggle, angry white male and leg treasurer, juice bill and Joe Citizen, banana superpower and the Big Fix. We find not only the meaning and history of familiar terms such as gerrymander, but also of lesser-known terms such as cracking (splitting a bloc of like-minded voters by redistricting) and fair-fight district (which refers to areas redistricted to favor no political party). Each entry includes the definition of the word, its historical background, and illuminating citations, some going back more than 200 years. (We learn, for instance, that a term as seemingly current as political football actually dates back to before the Civil War.) Selected entries will have extended encyclopedic notes. The book also features sidebar essays on topics such as political words in Blogistan; a short history of "big cheese"; all about chads and the 2000 election; the suffix "-gate" and all the related Watergate terms; and the naming of legislation. Political junkies, policy wonks, journalists, and word lovers will find this book addictive reading as well as a reliable guide to one of the more colorful corners of American English.
Are willing to exchange it