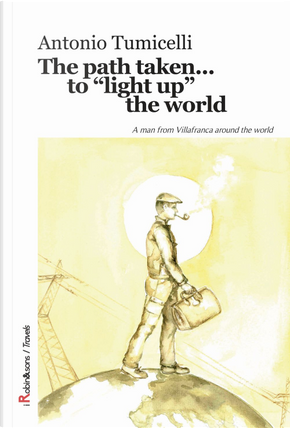 The path taken... to «light up» the worl
...
The path taken... to «light up» the world
0
Reviews
0
Quotations
0
Notes
Description
La storia vera di un giovane intraprendente villafranchese che a vent'anni decide di lavorare all'estero. Assunto nel 1949 da un'azienda di Milano incomincia il suo praticantato in Europa e in Medio Oriente. Dopodiché viene mandato in Canada dove nel Quebec incontra e sposa Lucille che per trent'anni sarà la sua compagna di vita in giro per il mondo. Nel prosieguo della sua attività lavorativa, in ventitré paesi di vari continenti con temperature da +40 a -40, ha avuto la possibilità di incontrare le più disparate persone, culture, religioni e tradizioni nelle più estreme condizioni di vita, di lavoro ed ambientali. Sono stati anni vissuti in paesi lontani e spesso in via di sviluppo dove il tenore di vita era primitivo e perciò risultava fondamentale la presenza e il supporto della corrente elettrica per il progresso del paese e per le attività produttive. Raccontando la sua storia, Antonio Tumicelli si rende conto di essere stato un uomo fortunato per i tanti incontri ed esperienze vissute che non avrebbe mai immaginato di "vivere"!
Are willing to exchange it