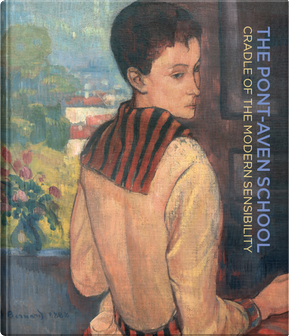 The Pont-Aven School. Cradle of the mode
...
The Pont-Aven School. Cradle of the modern sensibility
0
Reviews
0
Quotations
0
Notes
Description
Pont-Aven ha dato il nome a uno dei movimenti pittorici moderni più importanti, nome che rimanda immediatamente a Paul Gauguin e Émile Bernard. Proprio questi due artisti nel 1888, in questo piccolo comune bretone, creano uno stile nuovo, il "sintetismo". In segno di rottura con l'insegnamento accademico e influenzati dalle stampe giapponesi, propongono nuovi canoni estetici, caratterizzati dalla semplicità delle forme e dall'uso di colori piatti delimitati da un tratto scuro. Il gusto per i toni opachi e l'abolizione della prospettiva classica fanno sì che questo nuovo stile si stacchi totalmente da ciò che lo aveva preceduto. Questo volume illustrato rivela al pubblico l'importante collezione costituita da Alexandre Mouradian in anni recenti, collezione che rivela una grande passione non solo per gli artisti del gruppo di Pont-Aven ma anche per coloro che aderirono alla nuova corrente pur mantenendo una loro individualità. E mostra anche la dimensione internazionale di questo movimento: molti furono gli artisti da tutta Europa che, approfittando della chiusura estiva delle accademie parigine, si recarono a Pont-Aven o nella vicina Le Pouldu per cercarvi ispirazione e per "osare" come Gauguin.
Are willing to exchange it