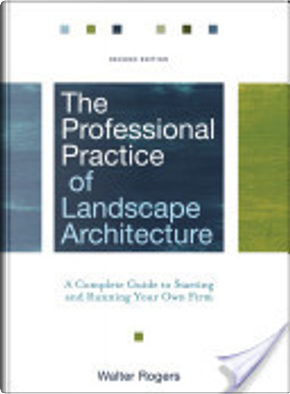 The Professional Practice of Landscape A
...
The Professional Practice of Landscape Architecture
A Complete Guide to Starting and Running Your Own Firm
0
Reviews
0
Quotations
0
Notes
Description
This one-stop reference guides landscape architects in every aspect of their business practice. It introduces landscape architecture students to professional practice topics and serves as a sourcebook for emerging professionals looking to start and manage their own firms. The guide covers topics such as professional ethics, finances, office administration, marketing and promotion, and project management, and provides updates on government regulations, LEED certification and sustainable design, and current software and web technologies. Contract document templates and case studies of firms are also featured.
Are willing to exchange it