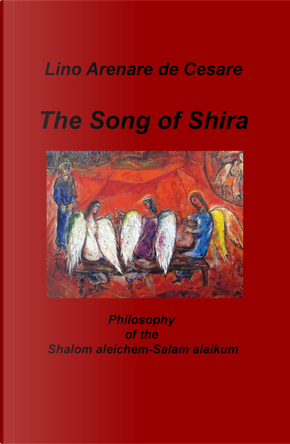 The Song of Shira. Philosophy of the Sha
...
The Song of Shira. Philosophy of the Shalom aleichem-Salam alaikum
0
Reviews
0
Quotations
0
Notes
Description
Questo libro propone un amplesso tra il mondo ebraico e quello arabo; un amore prodotto dal canto di Shira che conduce a quell'UNO del monte Sinai, alla visione del Bene e dell'Eros della filosofia, al ricordo della Shoah e alla speranza di pace in Medio Oriente. Le dettagliate lezioni su Platone e Aristotele consentiranno l'incontro tra l'ebreo Isaac e il Musulmano Ismael. Un contenuto per estirpare gli idoli passati e contemporanei, e dichiarare che la salvezza passa attraverso l'unione e amore fra Ebrei e Musulmani. Con una prefazione sullo storico francese Marc Bloch, lo scrittore adempie al compito di condurci al Sommo Bene, al valore da attribuire all'uomo Giusto, al D-O UNO, all'amore per una donna, al meraviglioso canto di Shira, all'amplesso della filosofia dello Shalom aleichem-Salam alaikum.
Are willing to exchange it