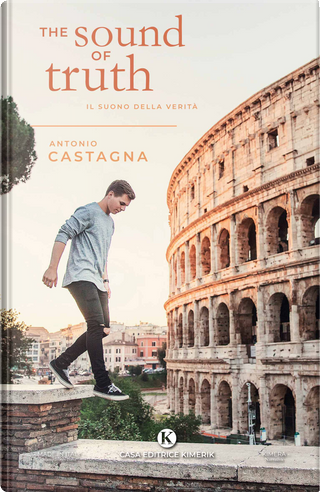 The Sound of Truth - Il suono della veri
...
The Sound of Truth - Il suono della verità
0
Reviews
0
Quotations
0
Notes
Description
Nato dalla penna di Antonio Castagna, il romanzo è la storia di Eros, un ragazzo coraggioso e determinato che riesce a superare, con l'aiuto del fratello Mikael, i tanti ostacoli che la vita gli pone davanti. La vicenda turbolenta del protagonista, tra delusioni e tradimenti, è anche costellata di gioie e soddisfazioni. Nel cammino verso il mondo degli adulti, Eros si trova faccia a faccia con diverse verità, che lo aiutano a crescere e a maturare, per diventare uomo. Tutto ha inizio il 22 gennaio 2004, a Roma, il giorno del diciottesimo compleanno di Eros, quando si sarebbe aperta per lui la porta verso il mondo adulto. Da lì dieci anni di peripezie, ostacoli che il destino ha posto lungo il suo cammino, per sfidarlo e metterlo alla prova.
Are willing to exchange it