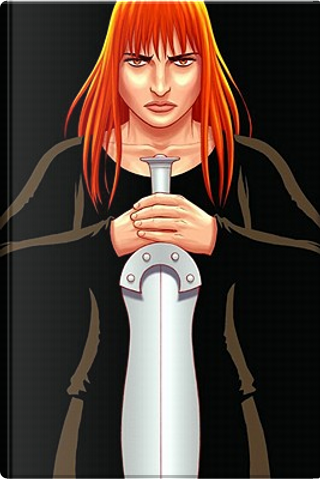 The Sword Complete Collected Deluxe by J
...
The Sword Complete Collected Deluxe
0
Reviews
0
Quotations
0
Notes
Description
Experience the epic story about a young woman who discovers a mysteriously powerful sword that allows her to seek revenge on the three elemental gods who brutally murdered her family. Limited to initial orders, this deluxe edition collects the complete run of "The Sword" in an oversized hardcover and slipcase format, and contains all covers, including rare versions from extra printings. This signed and numbered edition includes an exclusive print and is limited to 200 copies. It collects "The Sword" numbered 1-24.
Are willing to exchange it