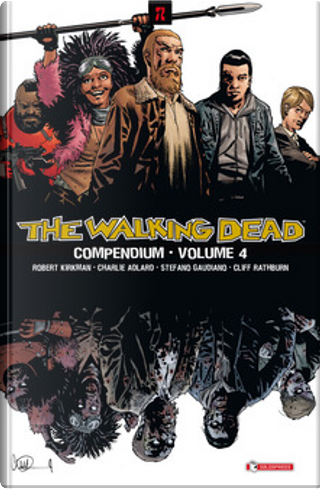 The Walking Dead Compendium vol. 4 by Ro
...
The Walking Dead Compendium vol. 4
0
Reviews
0
Quotations
0
Notes
Description
Si conclude anche nell'edizione Compendium da oltre 1000 pagine il capolavoro di Robert Kirkman, coi disegni di Charlie Adlard. L'ultimo, lunghissimo arco narrativo di questa epopea. Dopo che i Sussurratori hanno tracciato un confine che gronda sangue e sofferenza, è inevitabile che Rick e i suoi scatenino una controffensiva. Ma si tratterà solo del primo atto di una lunga avventura che condurrà il lettore sino al finale di The Walking Dead.
Are willing to exchange it