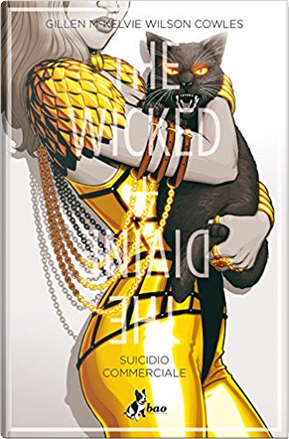 The Wicked + The Divine vol. 3 by Kieron
...
The Wicked + The Divine vol. 3
Suicidio commerciale
0
Reviews
0
Quotations
0
Notes
Description
Questo terzo volume della serie di Gillen e McKelvie è quasi interamente composto da capitoli disegnati da ospiti eccellenti (tra i quali spicca un Brandon Graham in forma strepitosa). Temendo che nessuno comprasse questo arco narrativo, i due creatori l'hanno intitolato Suicidio Commerciale, sfatando così la maledizione: è uno dei capitoli più amati della saga finora. Forse anche perché qui si scopre chi c'era dietro al crimine per il quale Lucifero finì in galera, e chi l'abbia uccisa. Imperdibile, mozzafiato, quasi duecento pagine di concretissimo virtuosismo narrativo.
Are willing to exchange it