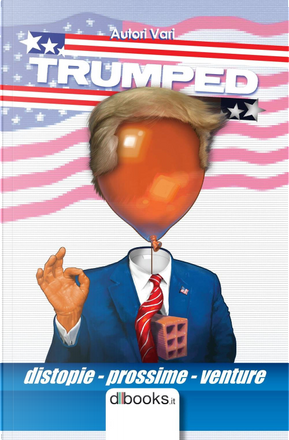 Trumped by Claudio Bovino, Cristina Falz
...
Trumped
Distopie prossime venture
0
Reviews
0
Quotations
0
Notes
Description
A volte, si sa, la letteratura, perlomeno la buona letteratura, riesce a essere lo specchio della realtà. Molto più spesso, però, accade l'esatto contrario: ciò che è reale appare a tal punto eccentrico da diventare accettabile solo se vissuto come racconto. In questo senso, il Donald Trump candidato presidenziale rappresenta un esempio perfetto. Perché, ammettiamolo, a noi che americani non siamo risulta difficile riferirci a Trump come a un semplice essere umano: per esistere, "The Donald", ha bisogno di un contesto, di una postilla, una spiegazione. È un personaggio in cerca di autore, di qualcuno che gli cucia una trama su misura. Ecco perché abbiamo proposto a un gruppo di scrittori, diversi per ispirazione e sensibilità, di interpretarlo immaginandolo davvero nei panni presidenziali. Nessun giudizio preconcetto, nessuna premessa ideologica, nessuna preclusione: solo, un'ambientazione realistica, grottesca, onirica, fantascientifica - che permettesse a The Donald di essere The Donald. Il risultato finale è il volume che vi apprestate a leggere. Ci auguriamo che le storie contenute sappiano divertire, provocare, stimolare e sorprendere.
Are willing to exchange it