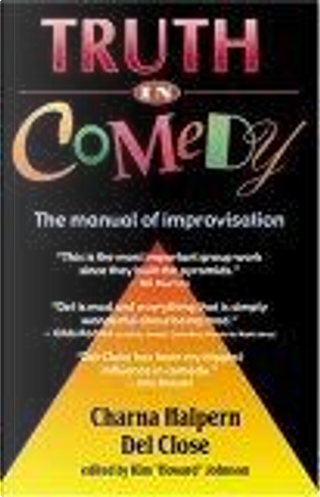 Truth in Comedy by Charna Halpern, Del C
...
Truth in Comedy
The Manual of Improvisation
0
Reviews
0
Quotations
0
Notes
Description
The 'Harold', an innovative improvisational tool, helped many actors on the road to TV and film stardom, including George Wendt (Norm on Cheers). Now it is described fully in this new book for would-be actors and comics. The 'Harold' is a form of competitive improv involving 6 or 7 players. They take a theme suggestion from the audience and 'free associate' on the theme into a series of rapid-fire one-liners that build into totally unpredictable skits with hilarious results. The 'Harold' is a fun way to 'loosen up' and learn to think quickly, build continuity, develop characterisations and sharpen humour.
Are willing to exchange it