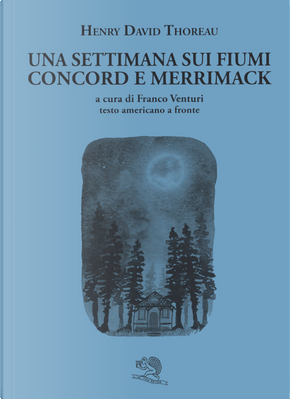 Una settimana sui fiumi Concord e Merrim
...
Una settimana sui fiumi Concord e Merrimack. Testo americano a fronte
0
Reviews
0
Quotations
0
Notes
Description
Alla fine dell'estate del 1839, Henry David Thoreau e suo fratello maggiore John fecero un viaggio in barca di due settimane ed escursioni da Concord, nel Massachusetts, alle White Mountains nel New Hampshire. Dopo la morte di John a causa del tetano, avvenuta nel 1842, Thoreau iniziò a preparare un resoconto commemorativo della loro escursione, una sorta di "tributo" alla memoria del fratello. La prima bozza del libro "A Week on the Concord and Merrimack Rivers" fu completata mentre Thoreau viveva a Walden Pond (1845-47), ma egli continuò a rivedere e ad ampliare il testo fino al 1849. Una versione leggermente rivista, basata sulle correzioni fatte da Thoreau stesso, fu pubblicata nel 1868, sei anni dopo la sua morte. Il libro può sembrare un semplice diario di viaggio, suddiviso in sette capitoli, uno per ogni giorno della settimana. In realtà, il viaggio vero e proprio è durato due settimane e mentre i passaggi forniti sono una descrizione letterale del viaggio, gran parte del testo è in forma di divagazione su diversi argomenti quali la religione, la poesia e la storia.
Are willing to exchange it