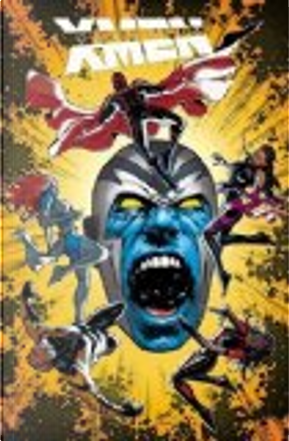 Uncanny X-Men: Superior, Vol. 2 by Culle
...
Uncanny X-Men: Superior, Vol. 2
Apocalypse Wars
0
Reviews
0
Quotations
0
Notes
Description
Magneto and his ruthless team enter the trenches in the Apocalypse Wars! But one original X-Man has particular history with En Sabah Nur. The first time Warren Worthington met Apocalypse, he was transformed into the homicidal Horseman of Death. Warren ultimately broke free of the villain's grasp, rejoined the X-Men as Archangel and, for a time, found love with his teammate Psylocke. Now, years later, Betsy has found a vacant, drone-like Archangel in the guise of Death once more. Fearing he's again fallen under Apocalypse's sway, Psylocke and her savage band of new teammates embark on a mission to save his life. But little do they know that they are about to discover a far more horrifying truth than they could have imagined...
Are willing to exchange it