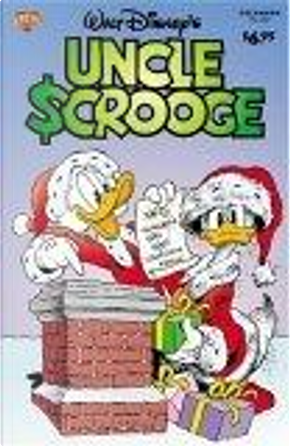 Uncle Scrooge #360 by Carl Barks, Carlo
...
Uncle Scrooge #360
(Uncle Scrooge (Graphic Novels))
0
Reviews
0
Quotations
0
Notes
Description
In "The Big Christmas Giveaway Giveaway," Duckburg offers a fat prize to whoever does the most generous Christmas deed. Scrooge and Donald battle their usual tight-fisted ways in an effort to win the prize, but meet with unexpected competition from... the Beagle Boys! Next, in "Snow Duster," it's Gyro Gearloose's duty to thaw out a sports field fast. "Return of the Terror" brings back Tachyon Farflung, the master thief from outer space. And "Operation Vesuvius" tells of Scrooge's and Donald's efforts to neutralize sorceress Magica De Spell at Christmastime.
Are willing to exchange it