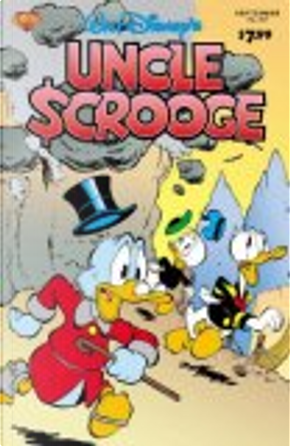 Uncle Scrooge #369 by Carl Barks, Daniel
...
Uncle Scrooge #369
(Uncle Scrooge (Graphic Novels))
0
Reviews
0
Quotations
0
Notes
Description
When a mystery virus turns Scrooge's feathers blue, he treks to South America in search of the "Healers of the Andes" - legendary aborigines with a cure for everything. But following Scrooge is the ruthless Argus McSwine, whose quack medicine sales depend on no cures ever being found! Next, Tony Strobl's "Saga of the Debit and Credit Ledger" finds Donald trying to win Scrooge's favor on a stormy coastline treasure hunt. And in Daniel Branca's "Sub-Sub-Zero," a rare stamp search lands the Ducks in trouble with creepy sea-going nomads...and arch-rival Flintheart Glomgold!
Are willing to exchange it