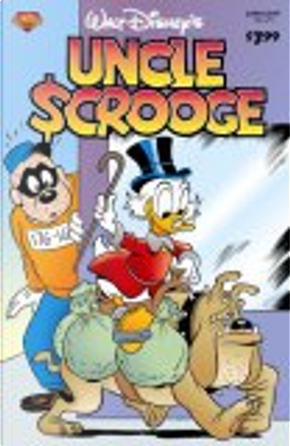 Uncle Scrooge #373 by Carl Barks, Giorgi
...
Uncle Scrooge #373
(Uncle Scrooge (Graphic Novels))
0
Reviews
0
Quotations
0
Notes
Description
Why did the Scottish tycoon join the French Foreign Legion? Find out what "Special Agent Scrooge" hopes to gain in a feature-length adventure by fan favorites Romano Scarpa and Giorgio Cavazzano! Then Launchpad McQuack is a "Fool For Fuel" in a new tale with dialogue by DuckTales expert Chris Barat. Scrooge finds himself "Flat Broke" when Magica De Spell's latest spell turns him... two-dimensional! Then Donald helps the Beagle Boys rob Flintheart Glomgold's Limpopo money bin in Kari Korhonen's "Out of Africa." Carl Barks' "Fishy Warden" gives Gyro his due, and a new Don Rosa Scrooge birthday pin-up rounds out the book.
Are willing to exchange it