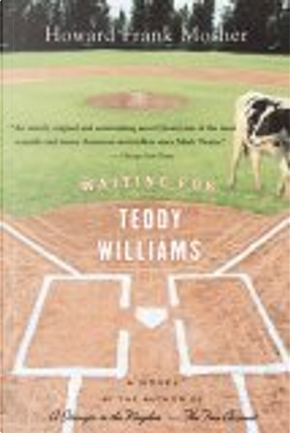 Waiting for Teddy Williams by Howard Fra
...
Waiting for Teddy Williams
0
Reviews
0
Quotations
0
Notes
Description
From the bookseller favorite Howard Frank Mosher comes "one of the funniest and most heartfelt baseball stories in recent memory" (Publishers Weekly). Here Mosher returns to Kingdom Common, Vermont, to spin "an affectionate . . . winning fable about a young phenom and the Red Sox's eternal quest for redemption" (Boston Globe). From this remote village, noted for its fervent, if unrequited, devotion to the Red Sox, comes Ethan "E.A." Allen, a young man with a chance to change baseball history. Homeschooled, fatherless, and living on the wrong side of the tracks, E.A. is haunted by a dark mystery in his family's past until a drifter named Teddy arrives in his life, determined to teach E.A. everything he knows about baseball. Filled with an engaging array of rambunctious, memorable characters, punctuated with perfect comic timing, and brimming with faith, Waiting for Teddy Williams is an irresistible read, "a thoughtful narrative about dreaming your life and living your dreams" (Rocky Mountain News).
Are willing to exchange it