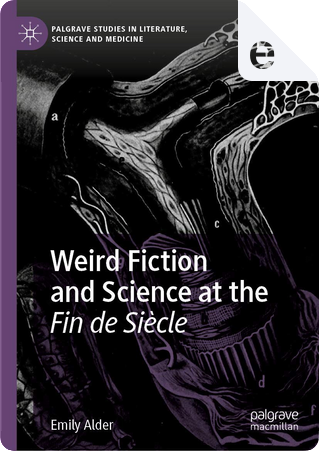 Weird Fiction and Science at the Fin de
...
Weird Fiction and Science at the Fin de Siècle
0
Reviews
0
Quotations
0
Notes
Description
This book explores how nineteenth-century science stimulated the emergence of weird tales at the fin de siècle, and examines weird fiction by British writers who preceded and influenced H. P. Lovecraft, the most famous author of weird fiction. From laboratory experiments, thermodynamics, and Darwinian evolutionary theory to psychology, Theosophy, and the 'new' physics of atoms and forces, science illuminated supernatural realms with rational theories and practices. Changing scientific philosophies and questioning of traditional positivism produced new ways of knowing the world—fertile borderlands for fictional as well as real-world scientists to explore. Reading Robert Louis Stevenson's Strange Case of Dr Jekyll and Mr Hyde (1886) as an inaugural weird tale, the author goes on to analyse stories by Arthur Machen, Edith Nesbit, H. G. Wells, William Hope Hodgson, E. and H. Heron, and Algernon Blackwood to show how this radical fantasy mode can be scientific, and how sciences themselves were often already weird.
Are willing to exchange it