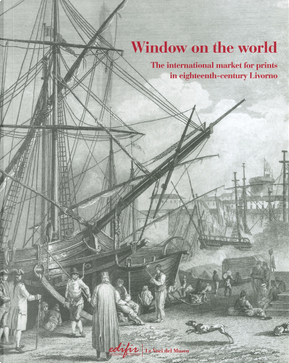 Window on the world. The international m
...
Window on the world. The international market for prints in eighteenth-century Livorno
0
Reviews
0
Quotations
0
Notes
Description
Nel corso del '700 Livorno fu un importante nodo nel mercato dell'arte, sebbene con una fisionomia assai diversa dai principali centri italiani come Roma, Firenze o Venezia, sedi di importanti scuole e accademie. Nonostante la presenza di alcuni studi di artisti (in particolare di ritrattisti), la città — cosmopolita crocevia di mode e gusti per mercanti e acquirenti — fu soprattutto luogo di commercio e distribuzione di opere d'arte. Il libro ricostruisce in particolare l'attività dei referenti livornesi — editori, mercanti, collezionisti — nel commercio nazionale e internazionale delle stampe. I cataloghi a stampa del 1789 e 1793 di uno dei principali magazzini livornesi, il magazzino di Giacinto Micali e Figlio, ricchi di stampe inglesi a maniera nera prodotte a Londra da John Boydell, gettano una prima luce sul vivace e aperto mercato della città labronica, una vera finestra sul mondo che ha contribuito alla diffusione e affermazione dell'elemento visivo nella società e nella cultura del XVIII secolo.
Are willing to exchange it