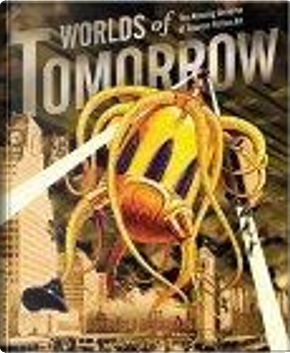 Worlds of Tomorrow by Brad Linaweaver, F
...
Worlds of Tomorrow
The Amazing Universe of Science Fiction Art
0
Reviews
0
Quotations
0
Notes
Description
From deep in the heart of imagination, where galaxies grow, robots rule, and Martians cause mayhem, comes WORLDS OF TOMORROW: THE AMAZING UNIVERSE OF SCIENCE FICTION ART. Teeming with gigantic insects, spaceships, and scantily clad heroines, the science fiction pulp and paperback covers of the 1920s to 1960s represented a generation's vision of the future. Wartime technology and increased information about space travel fueled the minds of artists and writers. Predictions of planetary doom stood side by side with visions of Utopia on bookshelves and magazine racks worldwide. In WORLDS OF TOMORROW, more than 300 beautifully displayed science fiction covers come back to life in text and chapters grouped by theme. Explore the creative geniuses that molded our vision of the great unknown into what it is today.
Are willing to exchange it