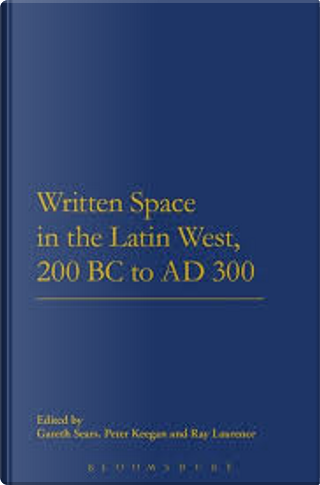 Written Space in the Latin West, 200 BC
...
Written Space in the Latin West, 200 BC to AD 300
0
Reviews
0
Quotations
0
Notes
Description
This volume explores the creation of 'written spaces' through the accretion of monumental inscriptions and non-official graffiti in the Latin-speaking West between c.200 BC and AD 300. The shift to an epigraphic culture demonstrates new mentalities regarding the use of language, the relationship between local elites and the population, and between local elites and the imperial power. The creation of both official and non-official inscriptions is one of the most recognisable facets of the Roman city. The chapters of this book consider why urban populations created these written spaces and how these spaces in turn affected those urban civilisations. They also examine how these inscriptions interacted to create written spaces that could inculcate a sense of 'Roman-ness' into urban populations whilst also acting as a means of differentiating communities from each other. The volume includes new approaches to the study of political entities, social institutions, graffiti and painting, and the differing trajectories of written spaces in the cities of Roman Africa, Italy, Spain and Gaul.
Are willing to exchange it