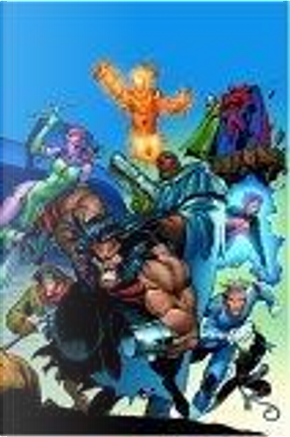 X-Men: AoA 2 by Adam Kubert, Andy Kubert
...
X-Men: AoA 2
(The Complete Age of Apocalypse Epic, Book 2)
0
Reviews
0
Quotations
0
Notes
Description
See your favorite through a dark glass as the epic that literally rebuilt the X-Men in eight miniseries and more continues! Apocalypse has conquered half of humankind and is ready to destroy them all! Magneto and his Amazing X-Men fight to protect humans and mutants alike, only to learn from Bishop that his world might need to be unmade! Plus: excerpts from Apocalypse's own files on the alternate-universe X-Men, and their friends and foes... but which is which? Featuring Blink and Sabretooth of the Exiles! Collects X-Men: Alpha, Age of Apocalypse: The Chosen, Generation Next #1, Astonishing X-Men Volume 1 #1, X-Calibre #1, Gambit and the X-Ternals #1-2, Weapon X Volume 1 #1-2, Amazing X-Men #1-2, Factor X #1-2, and X-Man #1.
Are willing to exchange it