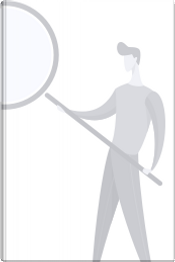 A Topps League Story: Book One by Eric Wight, Kurtis Scaletta
A Topps League Story: Book One
Jinxed!
by Eric Wight, Kurtis Scaletta
0Reviews0Quotations0Notes
Description
It's Chad's first spring as a batboy, and the Pine City Porcupines are hot--until they come up against the league-leading Heron Lake Humdingers. Now Chad's got a whole lineup of problems: his favorite player, shortstop Mike Stammer, thinks he's jinxed; Dylan, the other batboy, doesn't even "like" baseball; there's a goofy new porcupine mascot on the field; plus, Chad has to fill in as batboy for the Herons. It's a good thing there's something in the cards--his "baseball" cards, that is--that can help Chad sort it all out.
Praise for "A Topps League Stor"y: "Jinxed"
"This book will be an obvious choice for sports enthusiasts, as well as middle grade readers and struggling boy readers. Refreshingly, though, Scaletta has created a baseball enthusiast protagonist who has characteristics that all readers can relate to."
--"Library Media Connection"