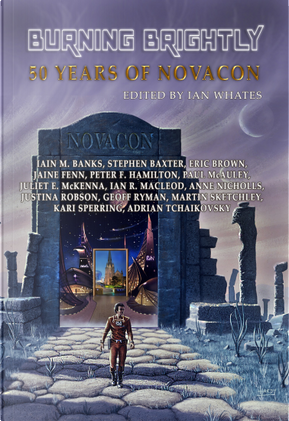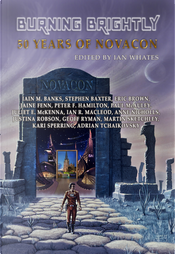 Burning Brightly
50 Years of Novacon
Contributions by
Ian R Macleod
,
Eric Brown
,
Paul McAuley
,
Stephen Baxter
,
Justina Robson
,
Geoff Ryman
,
Iain M. Banks
,
Jaine Fenn
,
Kari Sperring
,
Adrian Tchaikovsky
,
Martin Sketchley
,
Juliet E McKenna
,
Anne Nicholls
,
Peter F Hamilton
,
Edited by
Ian Whates
1Review0Quotations0Notes
Description
An anthology featuring some of the biggest names in British genre fiction, including rare, previously uncollected stories by Iain M. Banks, Stephen Baxter, Peter F. Hamilton, Justina Robson, Paul McAuley, Juliet E McKenna, Anne Nicholls, and Geoff Ryman, alongside original stories by Eric Brown, Ian R. MacLeod, Martin Sketchley, Kari Sperring, and Adrian Tchaikovsky.

The rare reprints all appeared originally in souvenir booklets given to attendees of the Novacon convention and featuring original work by that year's Guest of Honour.

The very best of British Science Fiction.