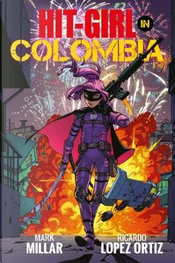 Hit-Girl, Vol. 1
by Mark Millar
Artist or Inker
Ricardo Lopez Ortiz
,
Colorist
Sunny Gho
,
Jacket design or artwork by
Amy Reeder
0Reviews0Quotations0Notes
Description
HIT-GIRL IS BACK. The pint-sizedPunisher-meets-Polly-Pocket has left America behind and set off to serve justicearound the world. First stop: Colombia. A mother seeking vengeance for themurder of her child enlists Hit-Girl to destroy his killer, but Mindy has biggerplans for Colombia's most feared hitman.