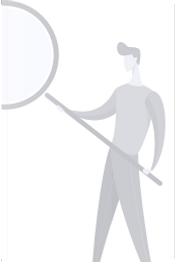 Philosopher Rex by Ian Miller
Philosopher Rex
by Ian Miller
Read by
Geraldo Borges
,
Curated by
Sean Patrick O''Reilly
0Reviews0Quotations0Notes
Description
Meet Dr. Ishmeal Stone: Philosopher, detective, monster-hunter, primes inter pares of a shadowy network of supernatural guardians sworn to shelter the world from the Infernal Orders. Stone's mission is aided by his daughter, half-ghost, half-witch Amara Stone, Wilbur Branch, a master of mystic weapons, the mysterious monster-detector known as Blind Jack, and the smooth-talking mentalist Martin Priest. Philosopher REX opens at a moment of crisis as the old orders are fragmenting and the Philosophers dividing into rival camps, with Stone and his comrades on one side of the battle, with the malignant and craven Philip Delacroix on the other. Complicating matters...just when Stone and his associates need them most, their various abilities are inexplicably on the wane!