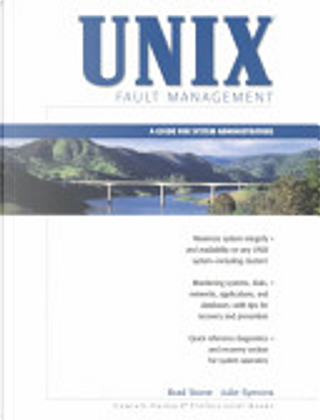 UNIX Fault Management by Brad Stone, Jul
...
UNIX Fault Management
A Guide for System Administrators
0
Reviews
0
Quotations
0
Notes
Description
If you're responsible for maintaining the integrity and availability of a mission-critical UNIX system, this is the first book that brings together all the information you need most. UNIX Fault Management Administrator's Handbook describes exactly how to implement appropriate, cost-effective system monitoring on any UNIX server, including systems configured as high availability clusters. You'll find detailed descriptions of fault monitoring tools and monitoring frameworks to help you make better purchasing decisions; a detailed overview of the monitoring tasks operators perform; and specific techniques for investigating and recovering from problems. The book includes coverage of monitoring systems, disks, networks, applications, and databases, as well as specific fault management techniques for large-scale enterprises.
Are willing to exchange it