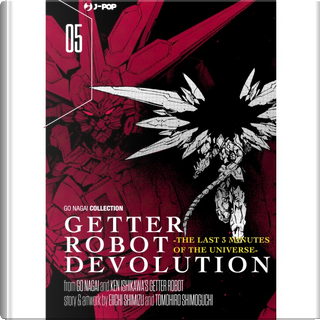 Getter Robot Devolution. The Last 3 Minu
...
Getter Robot Devolution. The Last 3 Minutes of the Universe vol. 5
0
Reviews
0
Quotations
0
Notes
Description
Quando la Terra viene attaccata da esseri provenienti da una distorsione spaziale, il dottor Saotome recluta tre eroi connessi dai misteriosi raggi Getter: solo loro potranno controllare il potente robot che si rivela l'ultima speranza per l'umanità, in una lotta senza quartiere in cui gli schieramenti si fanno confusi. Anche Saotome, infatti, nasconde segreti collegati ad altri mondi. Si conclude la rilettura di uno dei classici di Go Nagai.
Are willing to exchange it