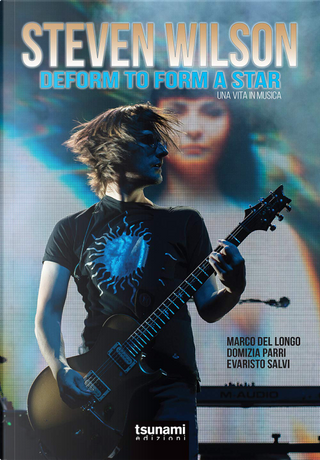 Steven Wilson by Domizia Parri, Evaristo
...
Steven Wilson
Deform to form a star. Una vita in musica
1
Review
0
Quotations
0
Notes
Description
Steven Wilson è uno degli artisti più impegnati e importanti del panorama musicale mondiale degli ultimi trent'anni. Già leader dei Porcupine Tree da fine anni Ottanta e oggi affermato solista, nominato quattro volte ai Grammy, ingegnere del suono responsabile dei remix di artisti quali King Crimson, Yes e Tears For Fears, Wilson è stato definito dalla stampa britannica come «l'artista di maggior successo di cui nessuno ha mai sentito parlare», capace – senza alcuna spinta da parte dei media – di riempire arene e teatri e scalare le classifiche di vendita in tutto il mondo, tanto con la sua band quanto da solo. Per lo più associato al progressive rock, di cui è tra i massimi esponenti contemporanei, Wilson nella sua carriera non si è mai posto limiti stilistici e sonori, dando vita a un numero quasi illimitato di progetti di gruppo e solisti che esplorano tutti i meandri delle possibilità sonore, dall'avanguardia più autoindulgente al pop tradizionale, dalla pura sperimentazione strumentale ed elettronica al metal più estremo. In questo libro vengono raccontate e analizzate una per una, come mai fatto sino a ora, le storie e la musica di tutti i progetti di Wilson, dagli esordi infantili nella sua amata Hemel Hempstead al successo planetario del suo ultimo To the Bone, il cui tour ha avuto come momento culmine una serie di tre concerti consecutivi e sold out alla Royal Albert Hall di Londra, il tempio della musica pop e rock britannica e mondiale.
Are willing to exchange it