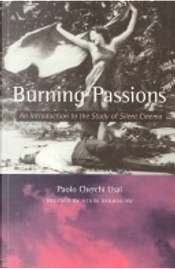 Burning Passions by Kevin Brownlow, Paolo Cherchi Usai
Burning Passions
An Introduction to the Study of Silent Cinema
by Kevin Brownlow, Paolo Cherchi Usai
Translated by
Emma Sansone Rittle
,
Institutional author
British Film Institute. African & Caribbean Unit
0Reviews0Quotations0Notes
Description
This text covers all aspects of the silent cinema, from its production to its life in books, magazines and in the heads of spectators. The author also leads readers through the problems of gauges, projection speeds and filmographies. A comprehensive bibliography lists the most reliable sources for information about silent cinema throughout the world, including libraries, archives and museums.