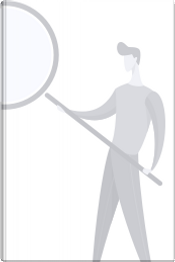 L change the world. Death note by M.
L change the world. Death note
by M.
Translated by
E. Masi
,
Contributions by
Takeshi Obata
0Reviews0Quotations0Notes
Description
L'adattamento in romanzo del terzo film di Death Note, "L Change the WorLd". Basato sulla vera storia di L, questo romanzo ruota intorno ai suoi ultimi 23 giorni di vita e ci apre uno spiraglio sul suo misterioso carattere. E non solo, perché questo romanzo chiarisce anche la decisione che L prese alla fine del secondo film – "The Last Name" -. "L" sarà capace di cambiare? O sarà il mondo a cambiare? Ma soprattutto, chi salverà il mondo? Il romanzo comprende molti avvenimenti che nel film non sono narrati. E più misterioso ancora di L è lo scrittore, il fantomatico "M". La copertina è un disegno inedito di Takeshi Obata.